Restorative Dentistry – Honolulu, HI
Custom-Made Restorations Made to Repair Your Smile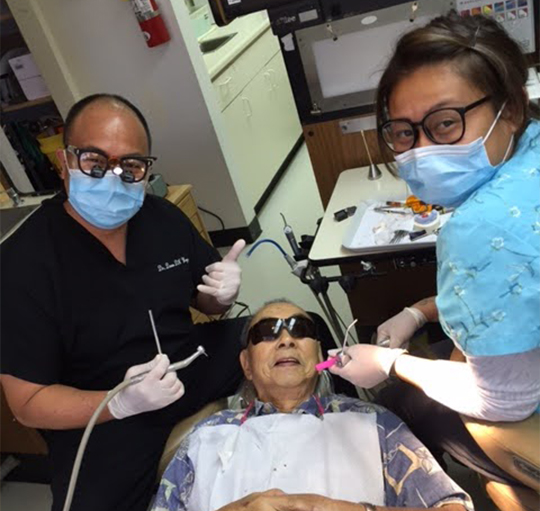 Sudden facial damage or developing decay are never problems you want to have. Your dentist doesn't want you to suffer either, which is why Dentaworks Hawaii is pleased to offer restorative dentistry in the form of dental crowns, tooth-colored fillings, and one-visit restorations. Dr. Wong and our team of experts can deliver high-quality, long-lasting solutions that will restore the aesthetics of your smile, improve your oral and overall health, and allow you to enjoy a fully functional smile for years or even decades to come. Call us today to inquire about custom-made restorations made to repair your smile.
Why Choose Dentaworks Hawaii for Restorative Dentistry?
iTero Scanner Used for Digital Impressions
Dental Insurance Welcome
One-Visit Restorations for Faster Results
Dental Crowns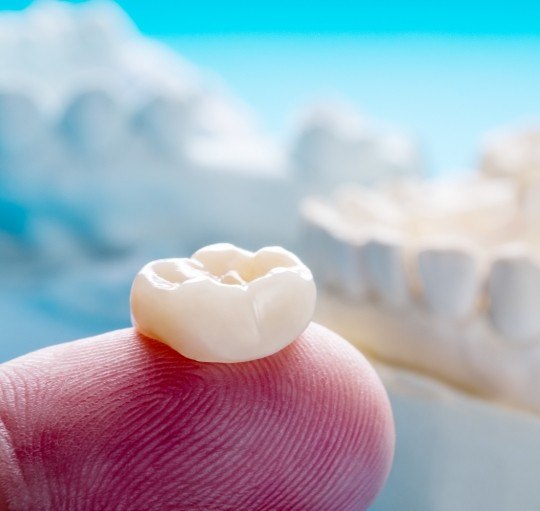 Instead of traditional amalgam, Dr. Wong uses EMAX and zirconia to create customized dental crowns. Made to cover the visible portions of vulnerable teeth, these "caps" as they're also known offer maximum protection and support to decayed or damaged pearly whites. They not only look natural when put into place, but they safeguard against future reinfection and harm and can last 10-15 years with proper care.
Tooth-Colored Fillings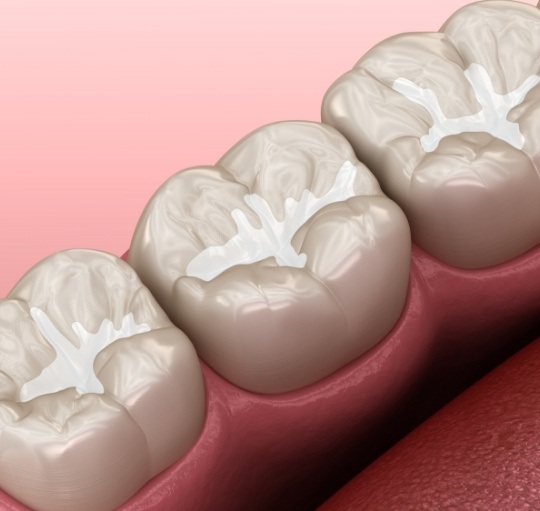 Cavities that form need quick and easy care to avoid further penetration beyond the enamel. This is where tooth-colored fillings come in. Using composite resin that is color-matched to your existing tooth shade, we can fill in the freshly cleaned areas of the tooth to create a tight seal. Once hardened, you can enjoy a new and improved smile that functions properly and looks completely natural. Also, with tooth-colored fillings, you can keep more of your tooth structure because of its malleable consistency.
One-Visit Dental Crowns & Restorations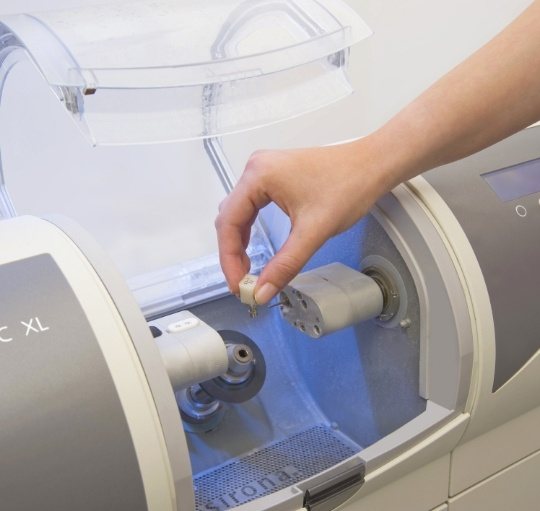 Instead of waiting weeks for a customized dental crown, we make it easier for patients to achieve faster results using Glidewell Technology to produce one-visit dental crowns and restorations. By using an in-house milling unit to create them, you can undergo treatment and receive your new tooth on the same day. No more temporaries or long wait times. Instead, you can walk away with a beautiful, healthy smile in just hours.