Invisalign® Clear Aligners – Honolulu, HI
A Personalized Approach to a Straighter Smile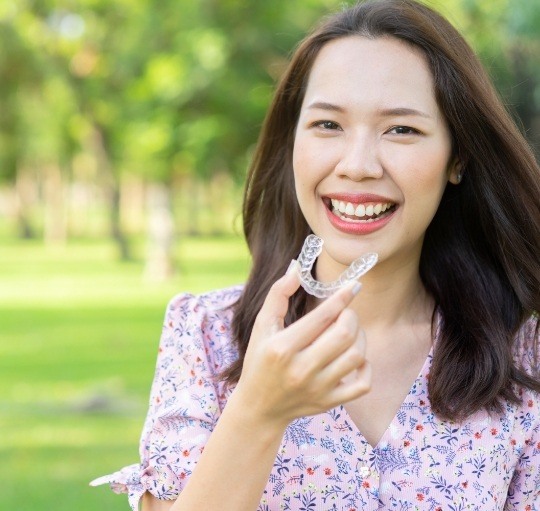 When teeth are crooked, overcrowded, gapped, or severely misaligned, many people assume traditional orthodontics is the only way to achieve a straighter smile. Fortunately, that is no longer the case. At Dentaworks Hawaii, we are pleased to have multiple clear aligner options, one of which is Invisalign clear aligners. These clear, plastic trays make it easy to shift teeth in the right direction, but no matter what kind of orthodontic issue you may be experiencing, our team of experts will help to identify the best option to meet your needs. Call us today to schedule an appointment for Invisalign in Honolulu and receive a personalized approach to a straighter smile.
Why Choose Dentaworks Hawaii for Invisalign Clear Aligners?
Digital Impression System for Less Mess
Dental Office Offering Care for 30+ Years
We Welcome Your Dental Insurance
How Invisalign Works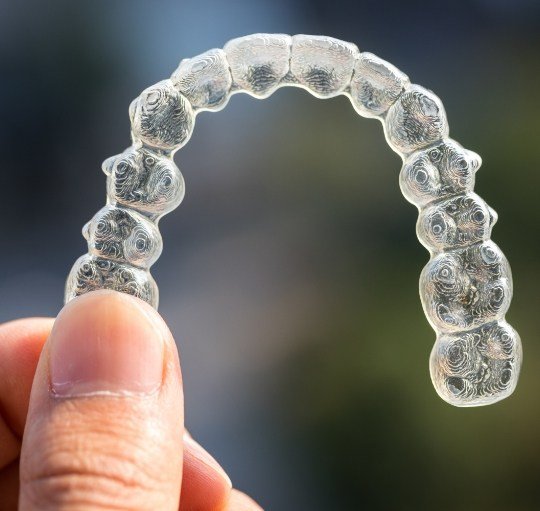 Invisalign consists of clear, plastic aligners that are custom-made to your smile as it progresses throughout treatment. The trays are to be worn 20-22 hours each day for 1-2 weeks at a time. Once finished with a set, you will switch them out for the next ones in the series, providing continual, gentle pressure on your teeth so they will shift in the right direction.
What Can Clear Aligners Fix?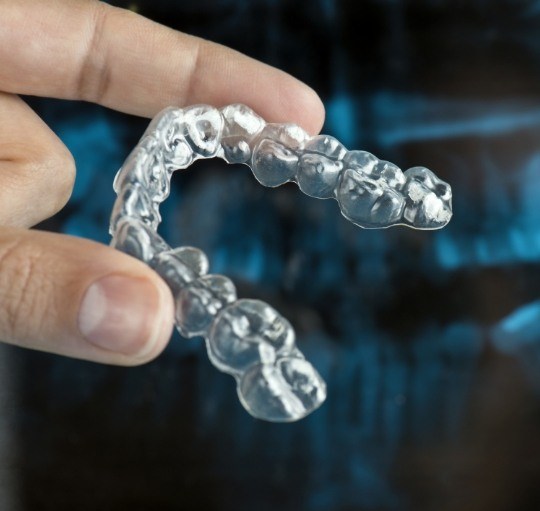 Clear aligners are not only beneficial to those who want to avoid the look of traditional braces, but they work to address overcrowding, crooked, and gapped teeth as well as all types of bite misalignments. These include overbites, underbites, crossbites, and open bites. Because of the way the aligners change, it keeps teeth moving so that you achieve beautiful results sooner.
The Benefits of Invisalign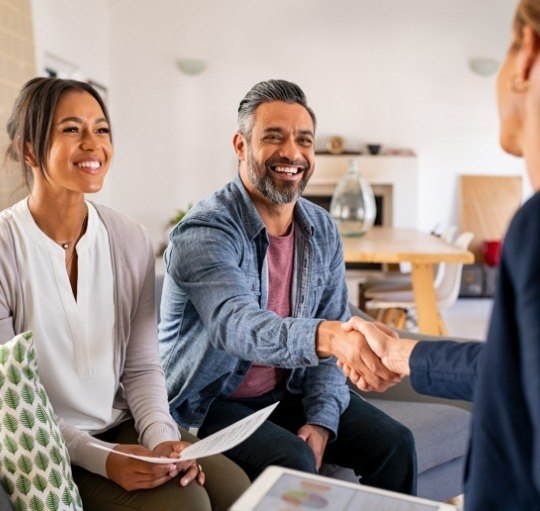 There are many reasons why Invisalign is a great option for anyone looking to achieve a straighter smile. Unlike traditional metal bracket-and-wire braces that stick out and shine a spotlight on treatment, Invisalign delivers:
Greater flexibility, allowing you to eat and drink without worrying about food getting stuck between your braces
An easier and more convenient way to keep your natural teeth clean and healthy throughout treatment
A form of treatment that doesn't require frequent, long-lasting appointments at the dentist's office
Faster results depending on your case
How Much Does Invisalign Cost?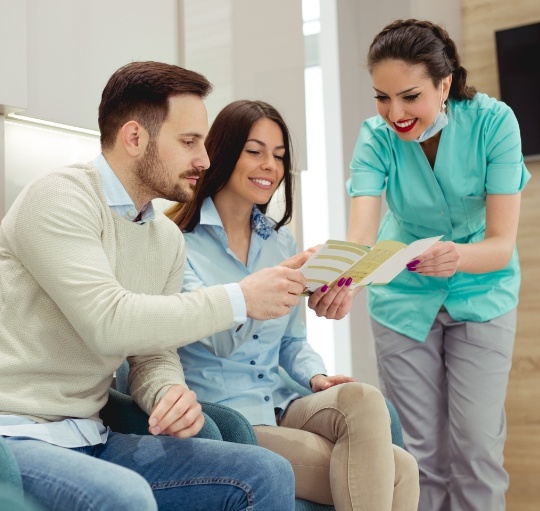 The only way to know how much you can expect to spend on Invisalign treatment is to call and schedule an appointment with us at Dentaworks Hawaii. Once we can take the appropriate images and identify how best to approach your misaligned teeth, we will create a personalized treatment plan as well as a cost estimate so that you can begin planning for the financial side of your dental care. Our team will be happy to work with you to identify what you can do to maximize your benefits as well as lower your out-of-pocket expenses.