Meet Our Dental Team – Honolulu, HI
Long-Standing, Patient-Focused Professionals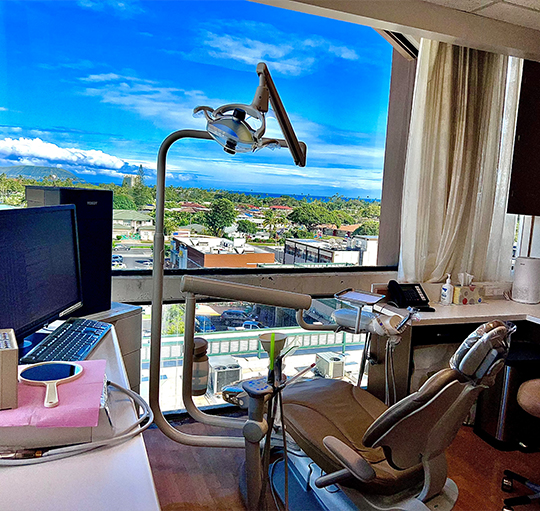 It's not every day that you walk into a dentist's office and see the same smiling faces. At Dentaworks Hawaii, we want to build a relationship with you so that we can better serve you and your family each time you come in. From the welcomed greeting when you arrive to the clear instructions you'll receive for treatment or a detailed description of what is included in your insurance, you can count on us to ensure a stress-free, positive appointment.
Mani, Treatment Coordinator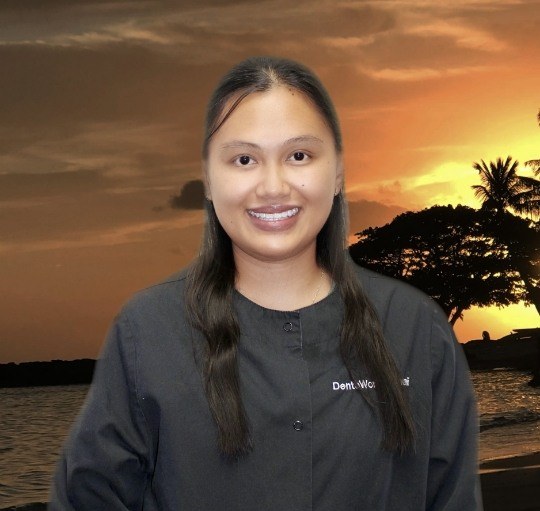 Mani has been in the dental field for well over a decade; she spent four years as a dental assistant before learning about working at the front office. One of her favorite parts of the job is helping patients understand and learn more about their dental benefits.
Mani is married and has two children. When she isn't at work, she enjoys cooking and trying different kinds of foods. She also loves going fishing with her husband and watching movies with her kids.
Erin, Office Manager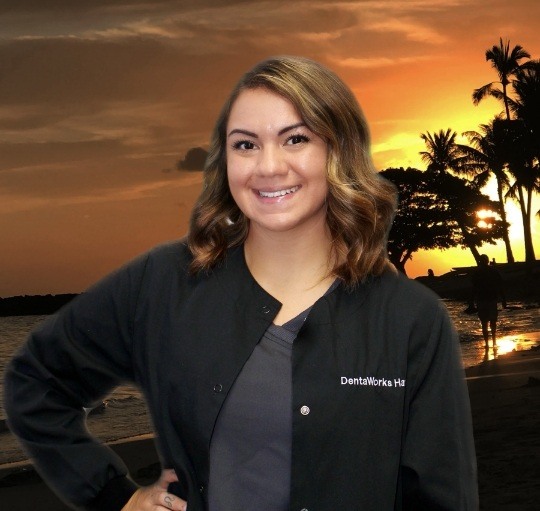 Erin completed her dental training at Oklahoma University. In the past, she has worked in the pediatric, urgent care, and general fields of dentistry. Today, she loves how her job lets her gain new experiences with a variety of procedures; she gets to learn something new every day!
Erin has six brothers and sisters, and she spends a lot of time taking care of her nieces and nephew. She enjoys having picnics, hiking, doing yoga, meditating, and going to the beach.
Jonalyn, Dental Assistant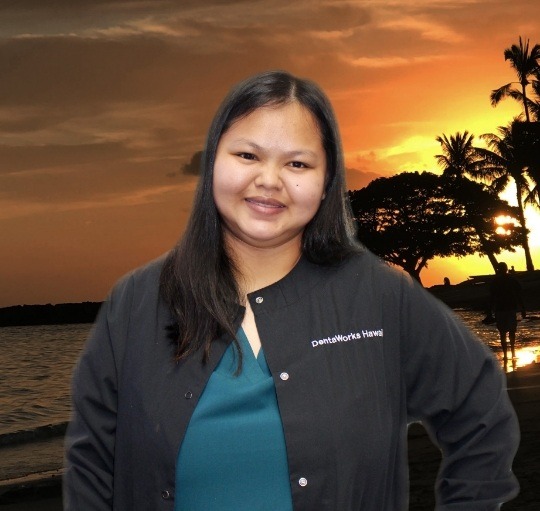 Jonalyn is a proud graduate of the Hawaii School of Dental Arts. In addition to working as a dental assistant at our office, she also sometimes helps at the front desk and answers the phone. She's always happy to ensure that our patients stay as comfortable as possible while their teeth are being worked on!
At home, Jonalyn has two wonderful children, and she loves taking them to the mall and spending time with them whenever she has a free moment.
Rachel, Dental Hygienist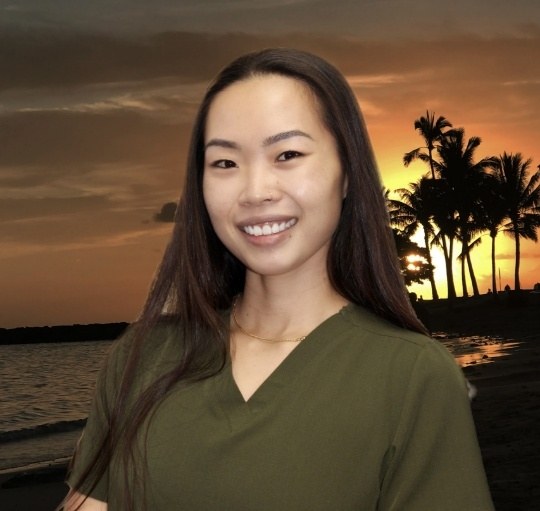 Rachel graduated from UH Manoa as a hygienist and worked as an assistant while she was in school. In both positions, she had the chance to learn how to help her patients feel comfortable and confident about their smiles. One of her favorite parts of the job is being able to teach someone something new on a daily basis!
Before Rachel became a dental hygienist, she worked as a bartender. She's an active person, and she likes to spend her time going to the beach and lifting weights.