Missing Teeth – Honolulu, HI
Reliable Solutions to Rebuild Incomplete Smiles
Many patients who suffer from tooth loss do not have trouble understanding the difficulty that comes with trying to eat, speak, and smile. These day-to-day tasks are a natural occurrence for most; however, for those with incomplete smiles, they're a reminder of what was once there but is now no longer. Fortunately, our team at Dentaworks Hawaii is here to change that. With reliable solutions to rebuild incomplete smiles, we can use dental bridges, dentures, or dental implants to breathe new life into smiles. Call us to discover which solution is right for you.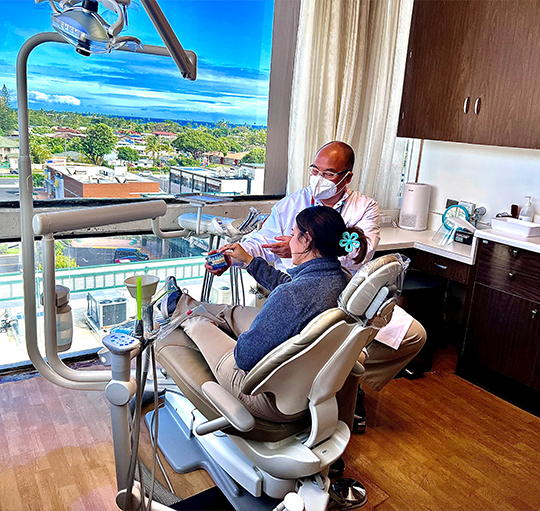 Why Choose Dentaworks Hawaii for Replacing Missing Teeth?
Partner with Local Implant Specialists
State-of-the-Art Dental Technology Used In-House
We Welcome Your Dental Insurance
Dental Bridges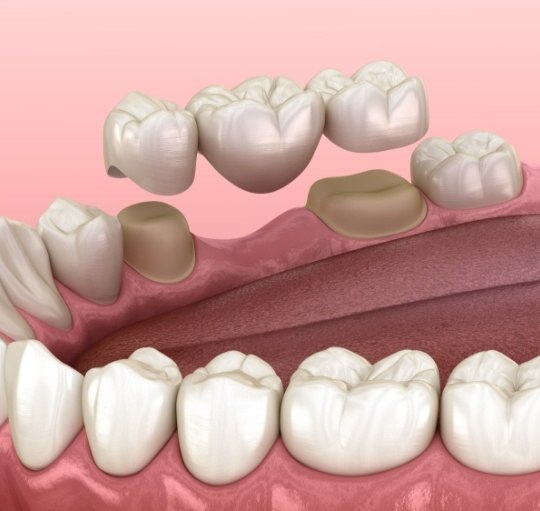 A dental bridge is a proven effective solution to tooth loss. Used for decades to rebuild smiles, they consist of two dental crowns that fit over healthy abutment teeth that have been altered. Sitting in the middle are artificial teeth known as pontics. These replicate the look of a complete smile. With regular care, dental bridges can last a decade or longer, and they're known to provide improved biting force, clearer speech, and greater confidence.
Dentures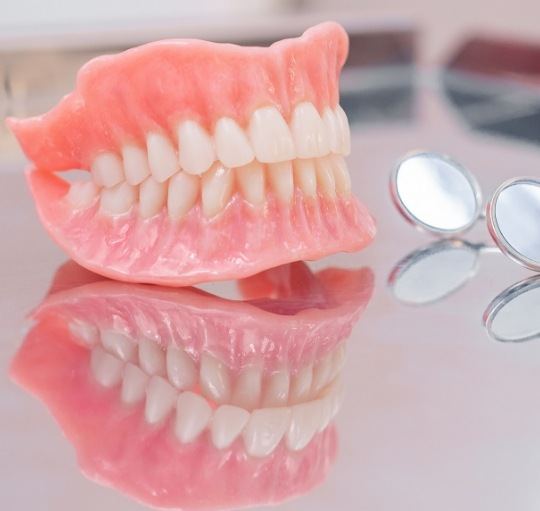 If you're missing multiple teeth or an entire arch, there is the option to choose a partial or full denture to restore your smile. Used for centuries to give people a chance to see a healthier, more complete smile, the materials have fortunately changed, allowing for a more natural appearance and comfortable experience. Made out of gum-colored acrylic that matches a person's gum tissue, they consist of artificial teeth. With partials, they fill in the gaps and remain in place using metal clips, while full dentures rely on natural suction and denture adhesives to stay firmly in place.
Dental Implants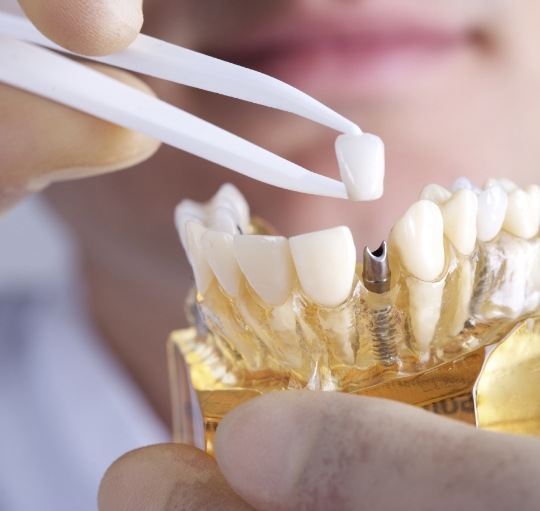 As the gold standard for tooth replacement, dental implants offer what no other restorative solution can – the ability to restore a tooth's structure from root to crown. Using titanium posts to fuse with the jawbone when placed, these prosthetics can replace any number of missing teeth and are known to last a lifetime with optimal maintenance. With dental implants, we can help you enjoy greater confidence with a longer-lasting smile.